Working with the highest standards of compliance, building strong governance structures and ethical operations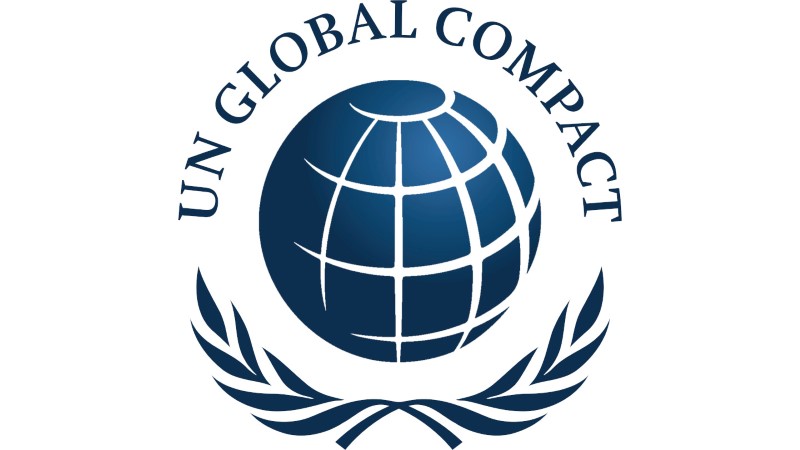 In April 2021, Envirotainer become signatory of the UN Global Compact (UNGC), the world's largest sustainability initiative for companies. The UNGC framework contains ten principles on corporate social responsibility, based on international conventions on human rights, labour rights, the environment and anti-corruption. We are proud to have joined the UN Global Compact and are committed to adhering to the ten principles of sustainable business.
Governance structure
The Board of Directors is ultimately responsible for the company's organization and its purpose, values, and strategy. The Board addresses matters related to overall Group strategy, IT, human resources, such as incentive programs, environment, health and safety, and issues concerning investments and financial performance. Health, safety and risk management performance indicators are reported regularly to the Board of Directors.
Code of Conduct
Envirotainer's Code of Conduct is a framework to put the group's core values – Trustworthiness, Passion, Agility and Team Spirit – into practice and to ensure that Envirotainer's employees comply with the core values and do not take part in unethical transactions and practices. Envirotainer has zero tolerance for misbehavior in the workplace, such as discrimination and sexual harassment. The guiding principles for Envirotainer's Code of Conduct are based on the UN Global Compact's ten principles as well as the UN Code of Conduct for Suppliers. The Code gives guidance to relations with employees, customers, suppliers, shareholders, and the society.
Envirotainer's Code of Conduct is foundational and is non-negotiable. It is adopted by the Board of Directors, and each manager in Envirotainer assumes responsibility for ensuring compliance with it. It is mandatory for all employees to undergo training in Envirotainer's Code of Conduct, as a part of Envirotainer Academy, and the Code of Conduct is part of the introduction program for all new employees. Failure to comply with the Code will result in an investigation which may result in disciplinary action, termination of employment, or criminal charges. Employees and other stakeholders are encouraged to report any breaches of the Code of Conduct through reporting system, SpeakUp, which is an externally managed whistleblowing function. This facilitates rapid identification of risks and enables corrective remediation to take place without any negative repercussions for the whistleblower. No grievance cases were reported via the whistleblowing function in 2021. As a company committed to sustainable growth, Envirotainer will continuously reinforce the importance of timely and accurate reporting of all potential breaches of our Code of Conduct.
Human Rights and Anti-Corruption
Envirotainer has recognized and adopted all Human Rights and Anti-Corruption principles as stated in the UN Global Compact. Lack of business ethics or human rights violations – in Envirotainer or among our suppliers – could harm our operations and reputation. We prevent corruption, anti-competitive practices and human rights violations through information, training, internal regulations (the Code of Conduct) and follow-up, including employee surveys. Safe and healthy workplace, non-discrimination, freedom of association and collective bargaining, and zero tolerance for all forms of modern slavery and child labor are currently Envirotainer's most relevant human rights issues. We will continue to analyze and identify any other issues that may become relevant.
Guidelines on anti-corruption are set out in the Code of Conduct, and Envirotainer does not accept any form of corruption, bribes, or unfair anti-competitive practices. No reports of breaches of our Code of Conduct with regards to human rights and anti-corruption were submitted during 2021.
As a company with international operations, Envirotainer remains vigilant to the risk of slavery and human trafficking and checks the implementation and respects of its policies. Since 2020, our Modern Slavery Statement, which is relevant for companies within the Group, is published and available on our website.
Read more about Supply Chain and Sourcing, Risk management and Data security and privacy management in the Sustainability Report 2021.