Who We Are
Envirotainer is the global market leader in secure cold chain solutions for air transport of pharmaceuticals. Our employees are the backbone of our success.
Our combined experience and more than 35 years of industry expertise allow us to provide advice and help pharmaceutical companies, and their logistics partners, to deliver pharmaceuticals in need of temperature-control all over the world. The main objective is the safe delivery of pharmaceuticals by maintaining the integrity and quality of their products throughout the cold chain.
Currently, we are more than 320 employees in 3 regional operations centers, 50+ service stations, central operations as well as sales management teams, our in-house production facility, and our own R&D department. We develop, manufacture and offer leasing of FAA/EASA certified, clean and functional containers as well as innovative tools and services for validation, planning, shipping, and follow-up of temperature-controlled air transport.
Together we work to meet our customers' need for innovative and reliable solutions – available from any location to any destination. We are supported by a partner service network that includes an additional 300 people who work with our solutions every day.
Quick Facts about Envirotainer
Over 35 years of experience – Envirotainer was founded in 1985
More than 6,000 active temperature-controlled containers in the fleet, all container types are FAA and EASA certified
Shipping around 2 million doses of medicines per day for all major pharmaceutical manufacturers
Covering more than 2,000 pharma trade lanes in over 100 countries and 300 airports
Envirotainer is the only climate neutral company in its industry.
Core Values
At Envirotainer, our core values describe how we interact with each other, with our customers and partners. These values form the strong foundation on which we perform our work and conduct ourselves. They are embedded in our history and are critical to Envirotainer's long-term success.
Sustainability Report
Sustainability is an important part of our business model. Based on our philosophy of continuous improvement, we strive to further improve our sustainability impact in all areas to contribute to the UN Sustainable Development Goals of the 2030 Agenda for Sustainable Development.
Code of Conduct
The Envirotainer Code of Conduct outlines the main principles of Envirotainers corporate responsibility, as well as the personal, ethical and professional principles which all Envirotainer employees should adhere to, and which guide our relations with other employees, customers, suppliers, society and shareholders.
Modern slavery and human trafficking statement
The UK Modern Slavery Act ("MSA") requires companies operating in the UK to publish a slavery and human trafficking statement. At the heart of Envirotainer's approach to human rights is the internationally recognised UN Global Compact Declaration. Envirotainer's commitment to act responsibly and with integrity across all areas of our business is embedded in our Code of Conduct.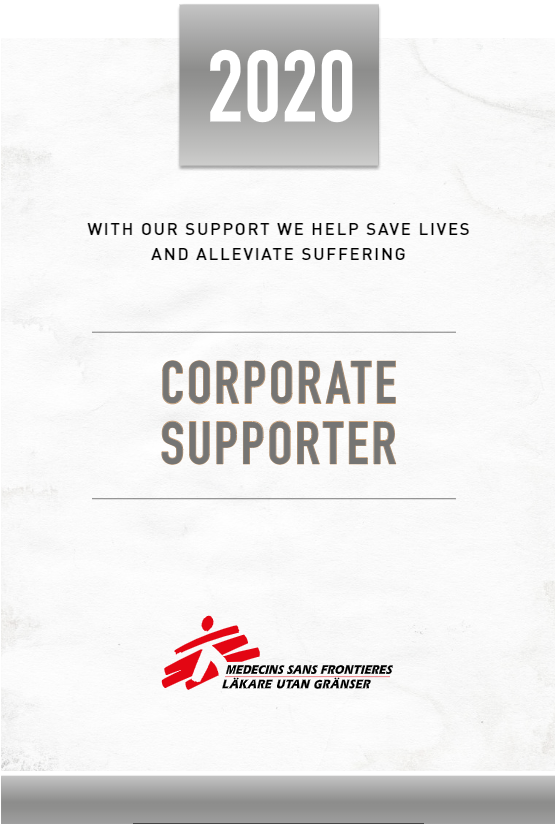 Médecins Sans Frontières (MSF) makes a difference in the world.
We want to do that too.
Therefore, we have decided to support their lifesaving work.